LIUNE ELEMENT
The standard element for Liune
0,00 €
Download Liune's BIM -Design Objects for free. You can find files for Revit, ArchiCAD, AutoCAD, pdf and Vertex. To see the contents of the page requires registration. We use the registration information to contact you if the contents of the page or the files are updated. The registration is your email address.
Have a great modeling experience with Liune
The GDL object library is a comprehensive and easy to use. A tool for designers and projects in the ArchiCAD environment. Using the web material of product information requires AcrobatReader.
Opening and processing CAD images requires a separate CAD program. If you use the ArchiCAD program, you can download the Liune Door object.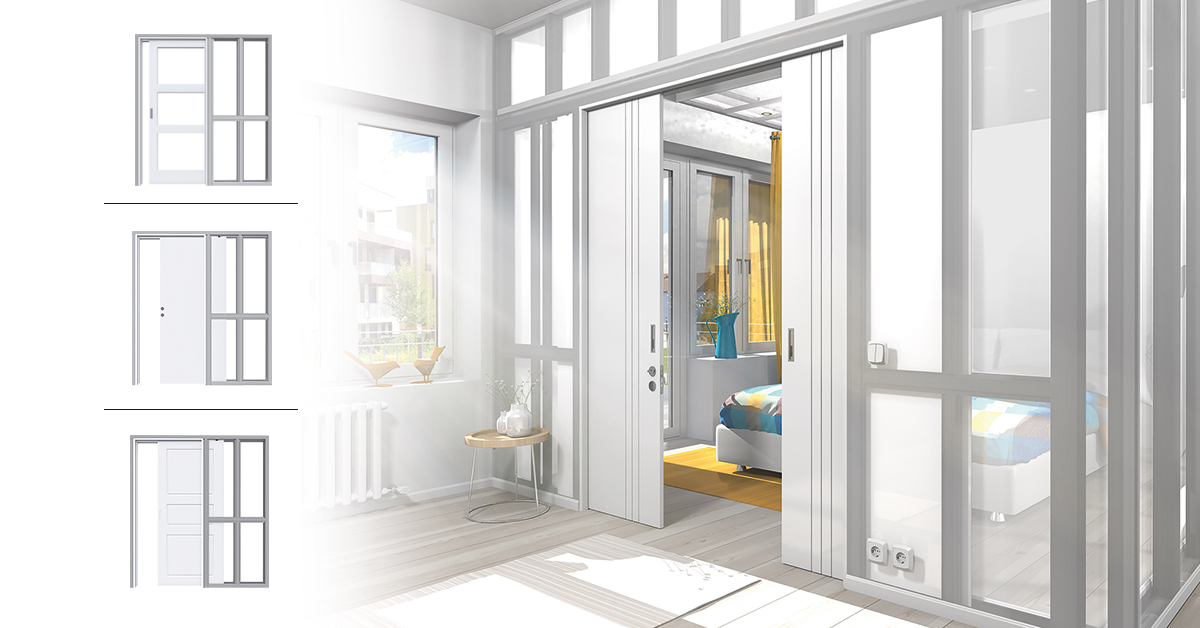 ---
LIUNE CAD -drawings DWG
Autodesk AutoCAD.
Liune dynamic blocks library 2022.dwg (13.5MB)
User's guide Liune AutoCAD dynamic blocks.pdf
---
LIUNE DOOR PDF -library
LIUNE DOOR high door element 66mm and 95mm
LIUNE DOOR sauna frame 95mm 120mm 565 KB
LIUNE DOOR one leaf and double door frame 120mm 592 KB
LIUNE DOOR one leaf and double door frame 66mm 1 MB
LIUNE DOOR one leaf and double door frame 95mm 2 MB
Liune renovation elements 3 MB
Liune renovation elements without opposite frame 3 MB
---
Liune ArchiCAD-object 1/2023
User guide for GDL Liune library.pdf
---
LIUNE VXZ -files (Vertex)
Files are provided as it is and company holds no responsibility for the possible errors in programming, files or measurements direct or indirect. Validy of the information should be always checked.
---
LIUNE Revit RFA -files, Autodesk Revit ver. 2016
Liune D1 massive door 2 MBLiune D2 laminate door 2 MB
Liune D3 smooth white door 2 MB
Liune D4 white milled mirror door 2 MB
Liune D5 moisture resistant door 2 MB
Liune D6 oak veneer door 2 MB
Liune D7 light opening door 2 MB
Liune D8 panel door 2 MB
Liune D9 glass door opal clear dark grey 2 MB
Liune D10 mirror door 2 MB
Liune D11 sauna glass sauna wood door 2 MB
Liune D13 veneer door 2 MB
Liune D14 print glass 2 MB
Liune D15 classic sliding door by liune 916 KB
Liune D16 design door 2 MB
---
Revit user guide
---
Door textures for Revit
Preview:
Load and save the textures from link below. You will need the pictures in Revit to replace the white door texture.
Liune door textures 2,59 MB
---
Liune Door BIM object for Autodesk Revit rfa 2012
Liune D1 massive door 2 MB
Liune D2 laminate door 2 MB
Liune D3 smooth white door 2 MB
Liune D4 white milled mirror door 3 MB
Liune D5 moisture resistant door 2 MB
Liune D6 oak veneer door 2 MB
Liune D7 light opening door 2 MB
Liune D8 panel door 2 MB
Liune D9 glass door opal clear dark grey 2 MB
Liune D10 mirror door 2 MB
Liune D11 sauna glass sauna wood door 2 MB
Liune D13 veneer door 2 MB
Liune D14 print glass 2 MB
Liune D15 classic sliding door by liune 824 KB
Liune D16 design door 2 MB