Element and dimensions
Liune Door delivery includes always also a ready made piece of wall frame. Quick Frame element is made ready in factory. Quality made and strong structure assures that you will have the best possible result. Installing Liune Quick Frame element is easy. Just choose the right measurements for the wall frame.
Liune Door element is lifted in its place in wall structure when the other side of the wall is boarded.
Measurements of the elements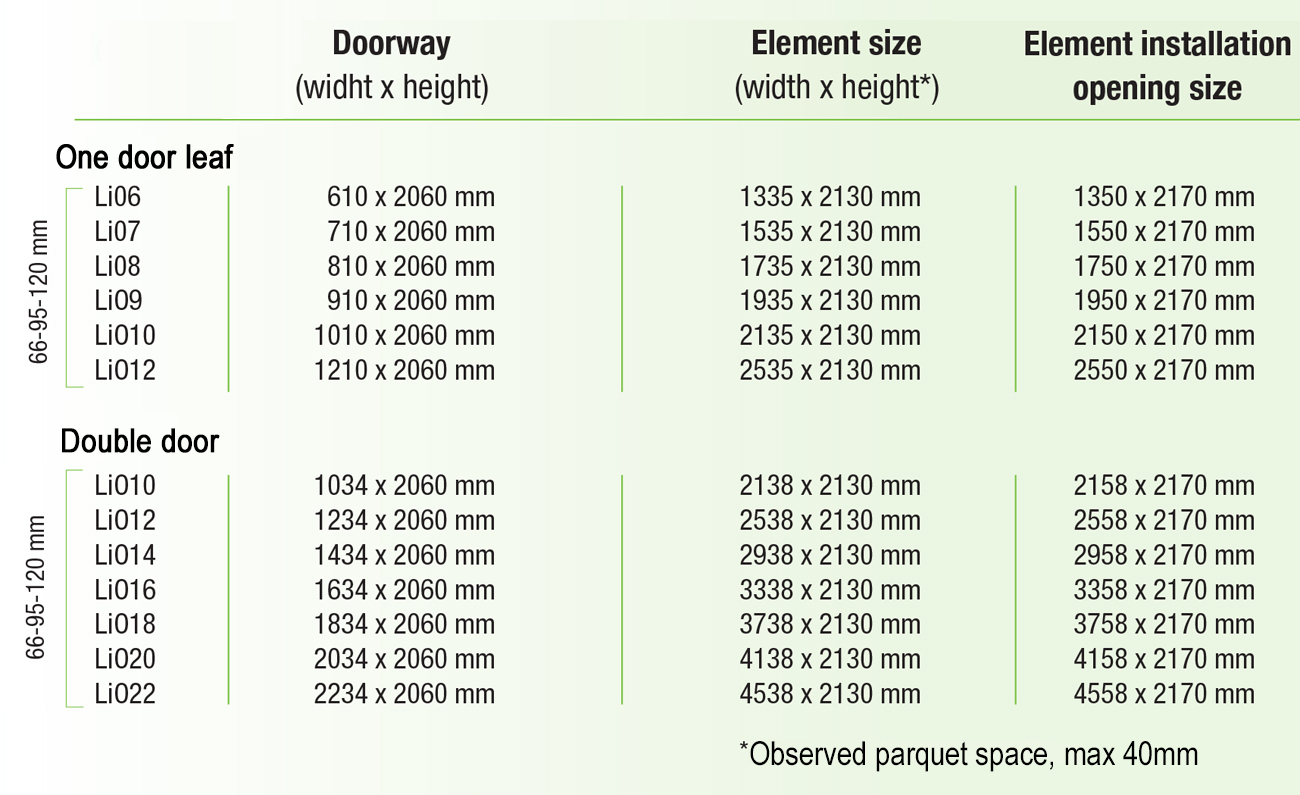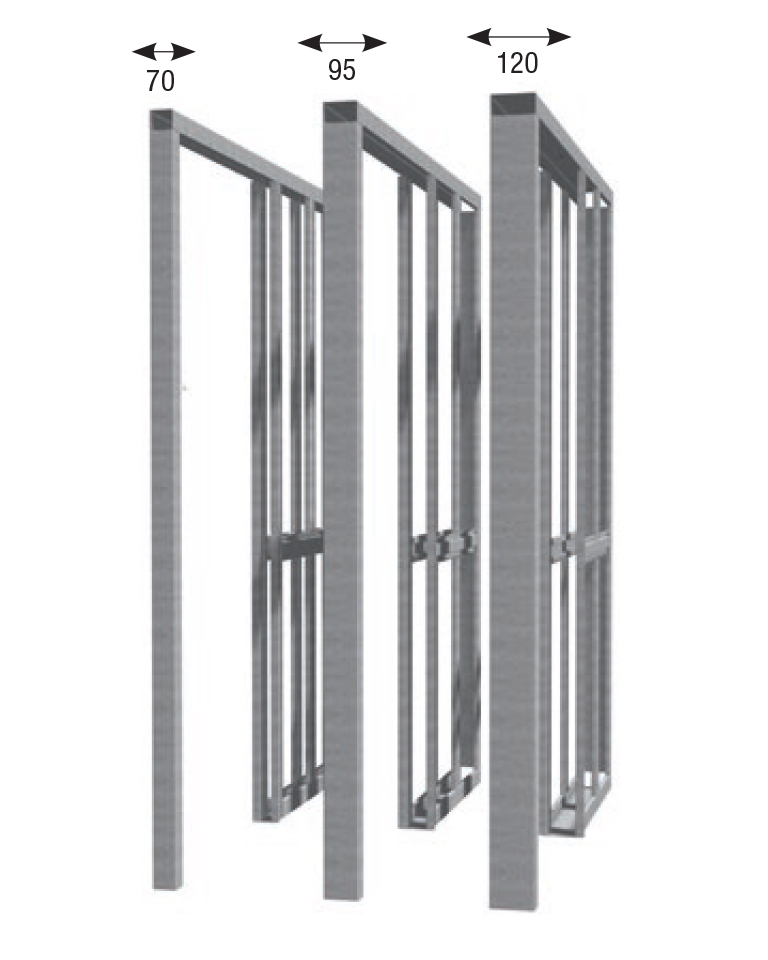 Frame depth of the element:Standard sizes: 66 mm, 70 mm, 95 mm and 120 mm.
Door sizes in element with on door leaf:The standard doorway widht: LiO6, LiO7, LiO8, LiO9, LiO10, LiO11 and LiO12.
Door sizes in element with double doors:The standard doorway widht: LiO12, LiO14, LiO16, LiO18 and LiO20.
Partition wall frame:Liune element can be installed in frame made of steel, wood or concrete.
Weight:66 mm LiO9is weighted approximately29 kg. Other sizes +/-1kg /wall depth.
Material:The frame of the element is made of hot dip galvanized steel. Frame is a part of the wall structure.
Moving the element at the worksite:Element should be moved by two persons, so it will not be damanged.
Transportationsupports:Do not remove the transportation supports of the element before installation.
Installation: The lower side of the element is at the same level as the ready floor surface when installing. Installation instructionshere.
Storage: Element can be storaged outside if covered, unless the advice given when delivered is different.
Element for wet area: moisture and splash collecting runner in standard delivery
Saunaelement: Sauna element is with drainage system, and the frame will be boarded with moisture and heat resisitant material.
Renovation element: Supplied without the counter frame stud so that the space use for element installation is maximized.
Automation element: Automation is switched on in connection with the other electrical work, all other parts already installed

Liune element alternatives: