The buyers guide
Liune Door has features that makes is completely unique.
Product of professionals. Made for Finnish standards.
Safe and reliable quality and delivery.
The onlyframe in the market, that will be delivered as an already assembled element, and it can fit through existing doorways as well. The installation can be started immediately.
The sound insulation is 30 % better than that of a regular hinged door. The dB-door Tyyni (d18) is a class of its own, when project reguires complete sound insulation.
How do I choose the right Liune door?
It is always useful to look carefully the floor plan. What is the need of the space and the traffic in the areas? Liune can resolve many of the problems there can be with regular swing doors. When the floor plan is made, it is good to mark the places of the pocket doors and the thickness of the wall. Choosing the right sized Liune door is easy when you know the measurements of the building project.
The starting points in planning interior doors
In renovation projectsthere is often a situation, where the swinging doors opening into different directions has to be removed. It is possible to dismantle the old wall to fit the Liune element to it. Or another possibility is to install the Liune element on the old wall.
In new constructionit is important to save the space in the partition wall for the Liune element already in the planning phase. You can see by yourself how much more space Liune brings on the floor plan picture below.
When a swingin door is on the way, the spaces are not unite. It is easiest to add sliding interior doors between rooms in the beginning of the plannig project.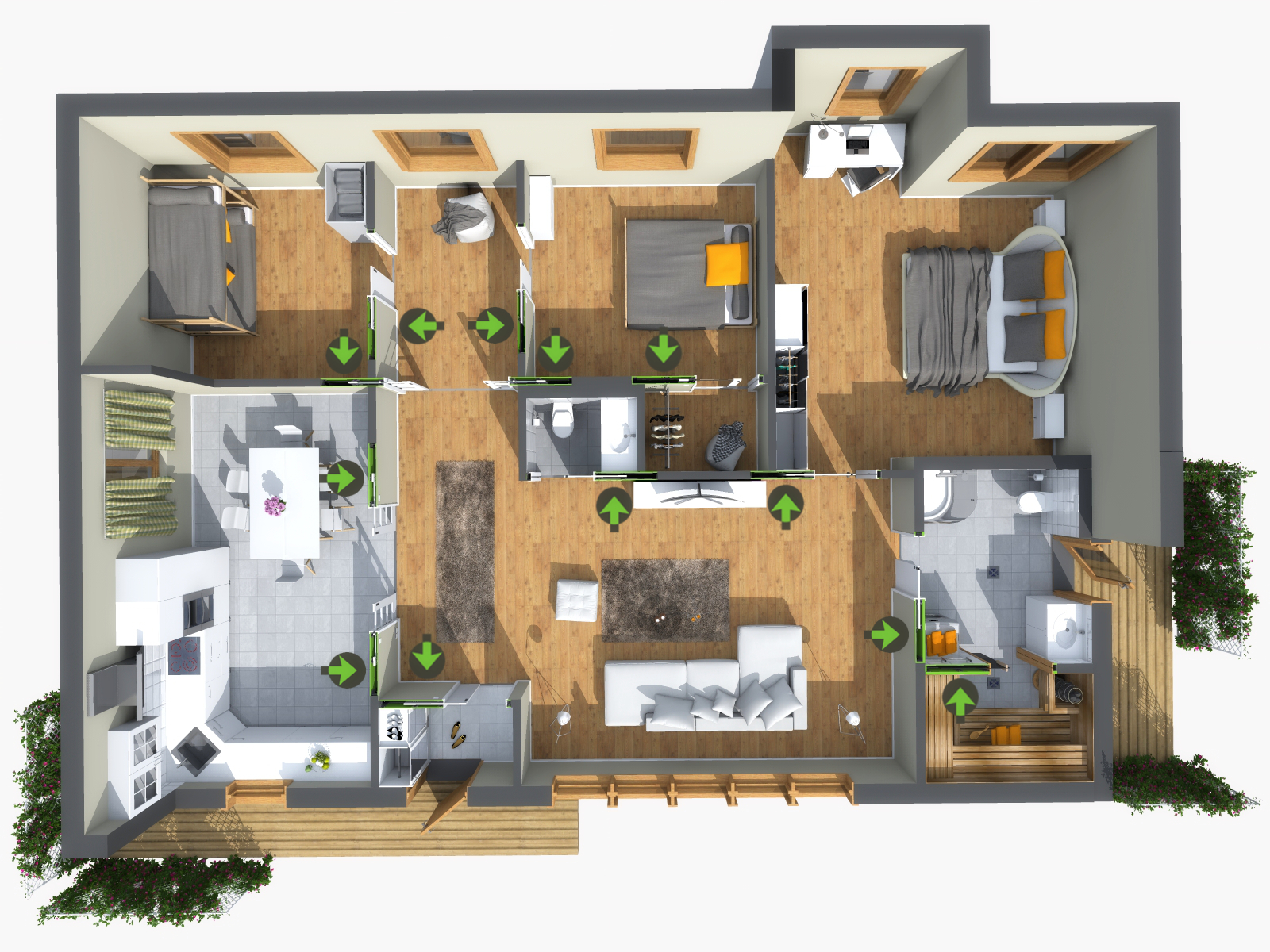 Answers to good question in FAQ -page»
More information on delivery and installation»
Download the Liune brochurePDF