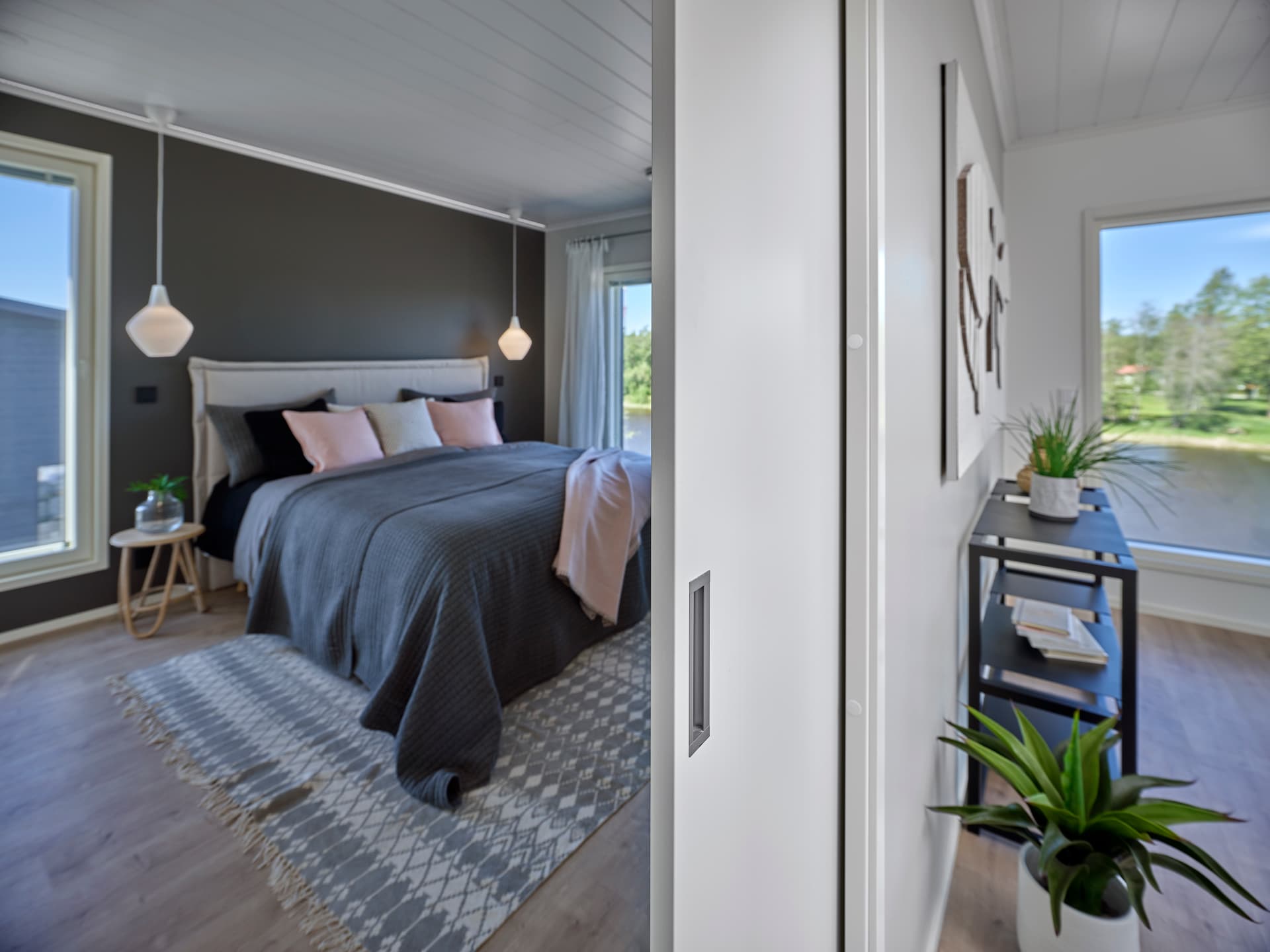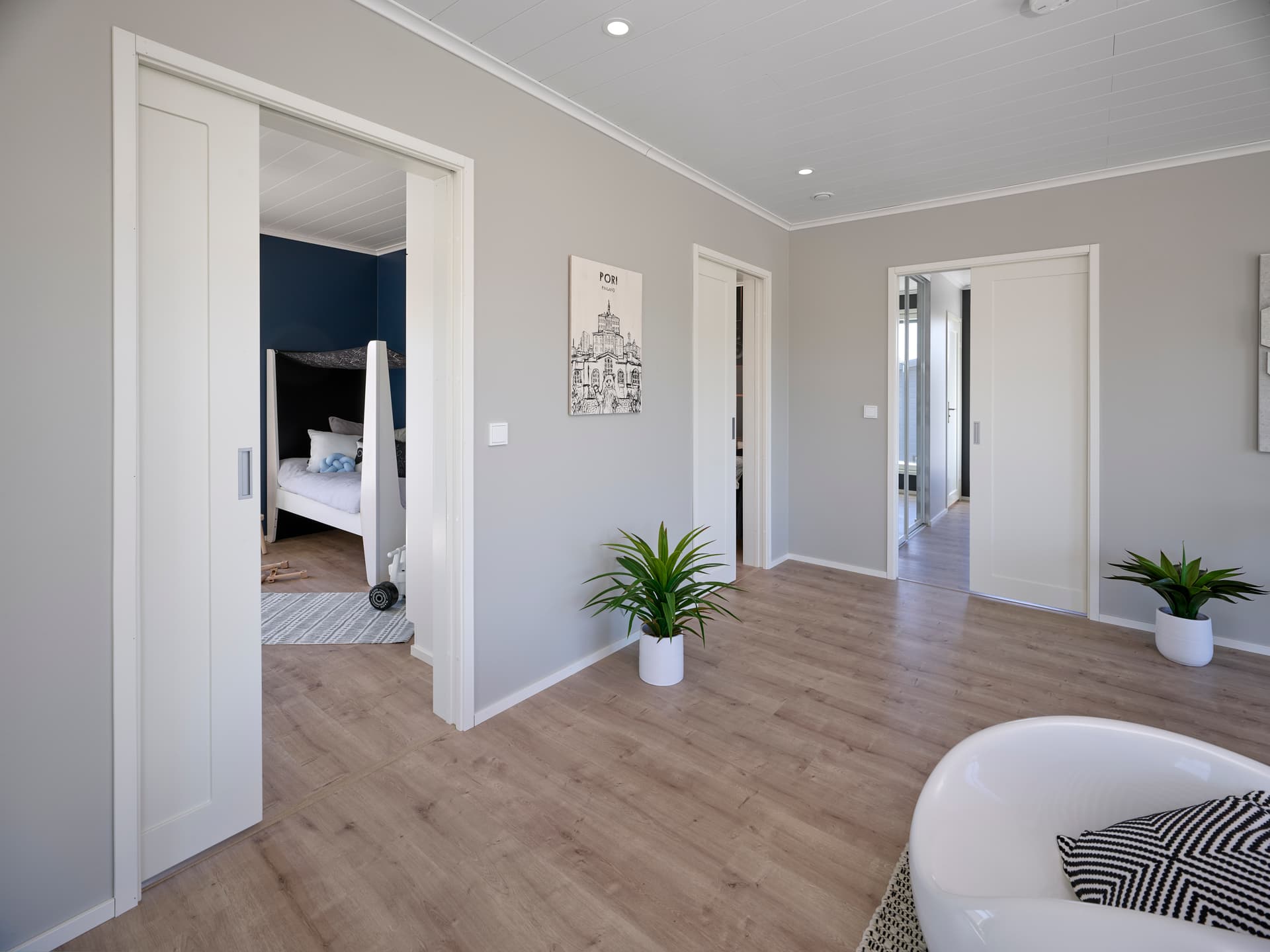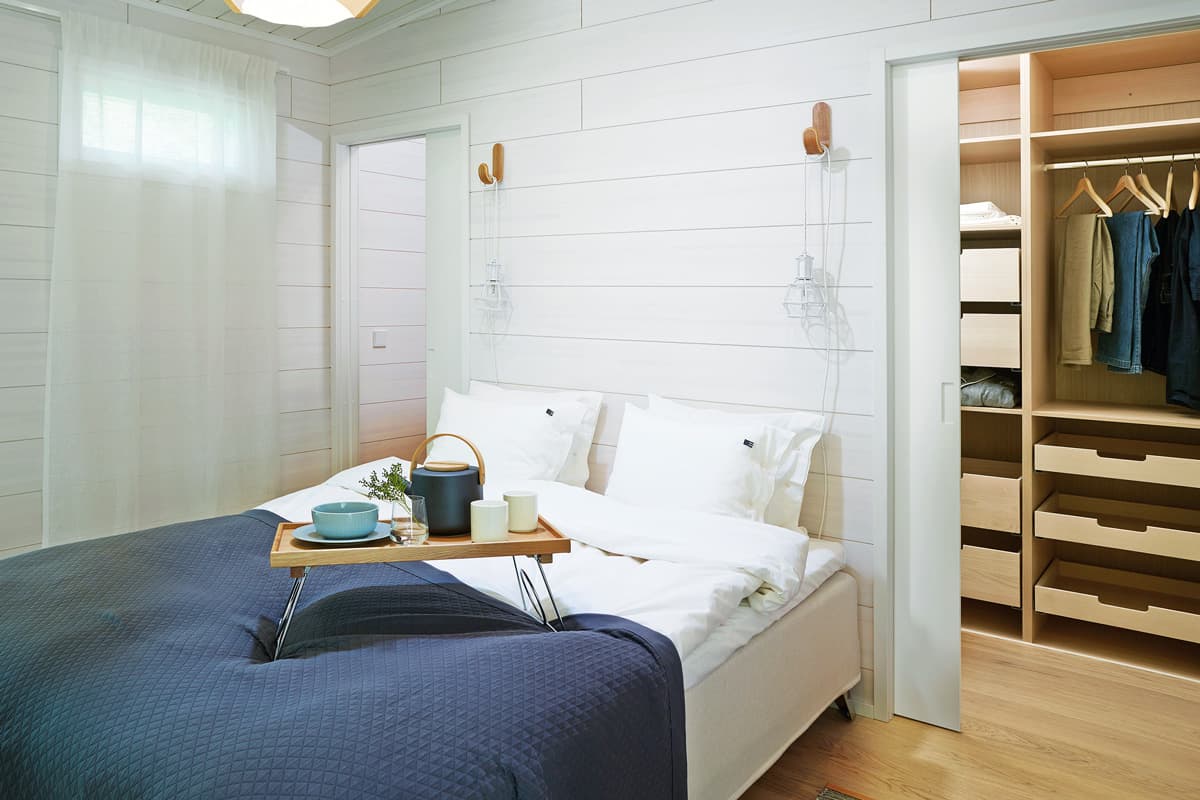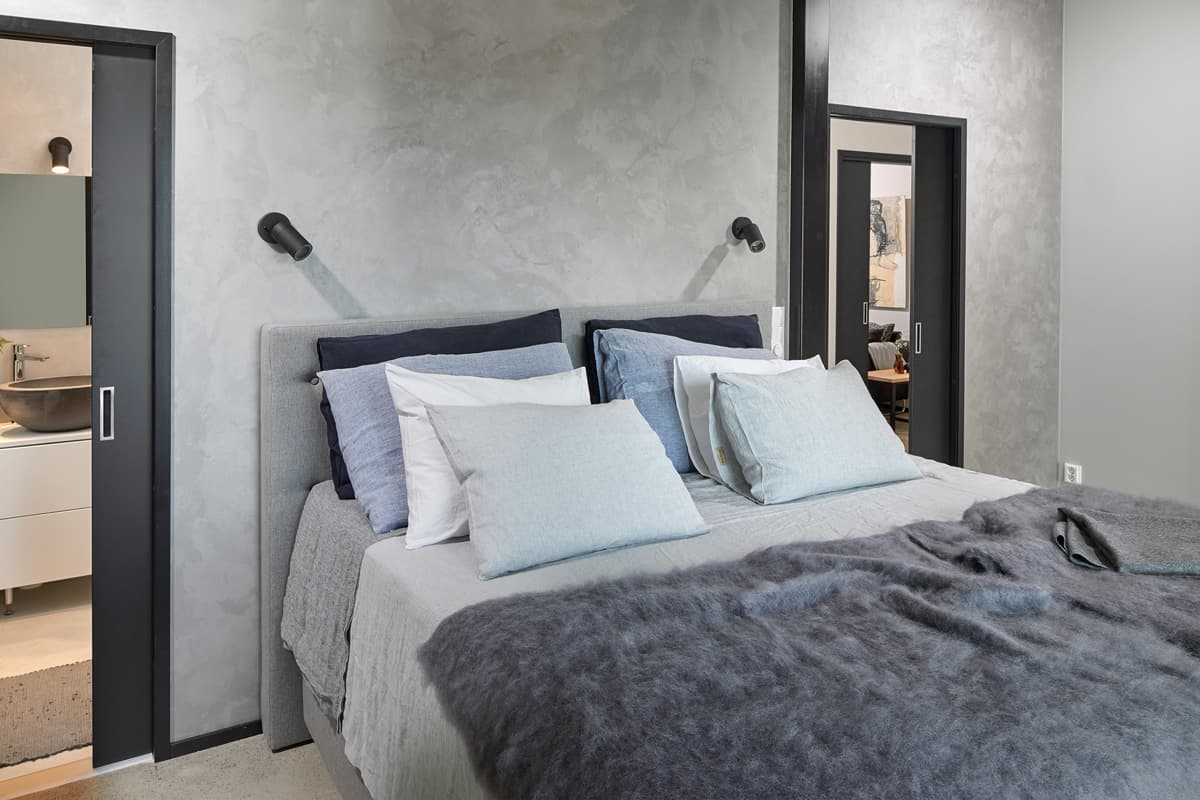 A suitable room for bedroom
The bedroom in modern houses are usually too small. If there is just enough space for a bed and a wardrobe, a door sliding in to a wall is a perfect solution. Liune gives all the space in the wall and floor to better use, like a nigh table or chest of drawers. One Liune spares the floor space 1-1,5 square meters when you dont have to save the space to the turning door with hinges. The same amount of square meters is saved in the partition walls: you can use all the wall area.
Privacy with locked inner sliding doors
All our element sizes and door models are available also with a lock. To increase privacy, our door models have a good sound insulation. One popular solution in bedroom doors is also Liune with reflecting mirrors. Liune gives you plenty of extra room and practicality.