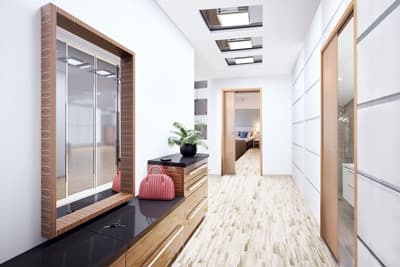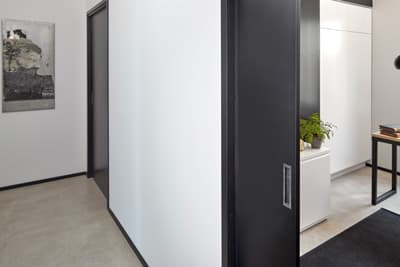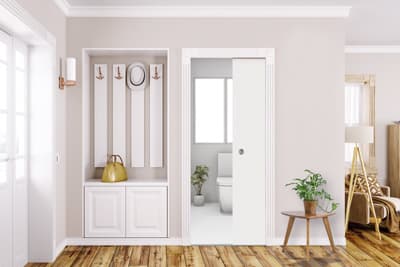 Vestibule and hallway gets more functional
A room that is for taking outerwear of can be also large. When there is Liune as interior door in narrow hallway or corridor, the door never turns on your way. When Liune sliden into the partition wall, you can use all the wall area. Put some shelves, cupboards or a coat track where ever you want.
Valuable extra space in the hallways and corridors with Liune
One Liune spares the floor space 1-1,5 square meters when you dont have to save the space to the turning door with hinges. The same amount of square meters is saved in the partition walls: you can use all the wall area. If the room is dark and small, we recommend a Liune glass door (LD9 Time) or a door with light openings (LD 7 Light and LD8 Star).