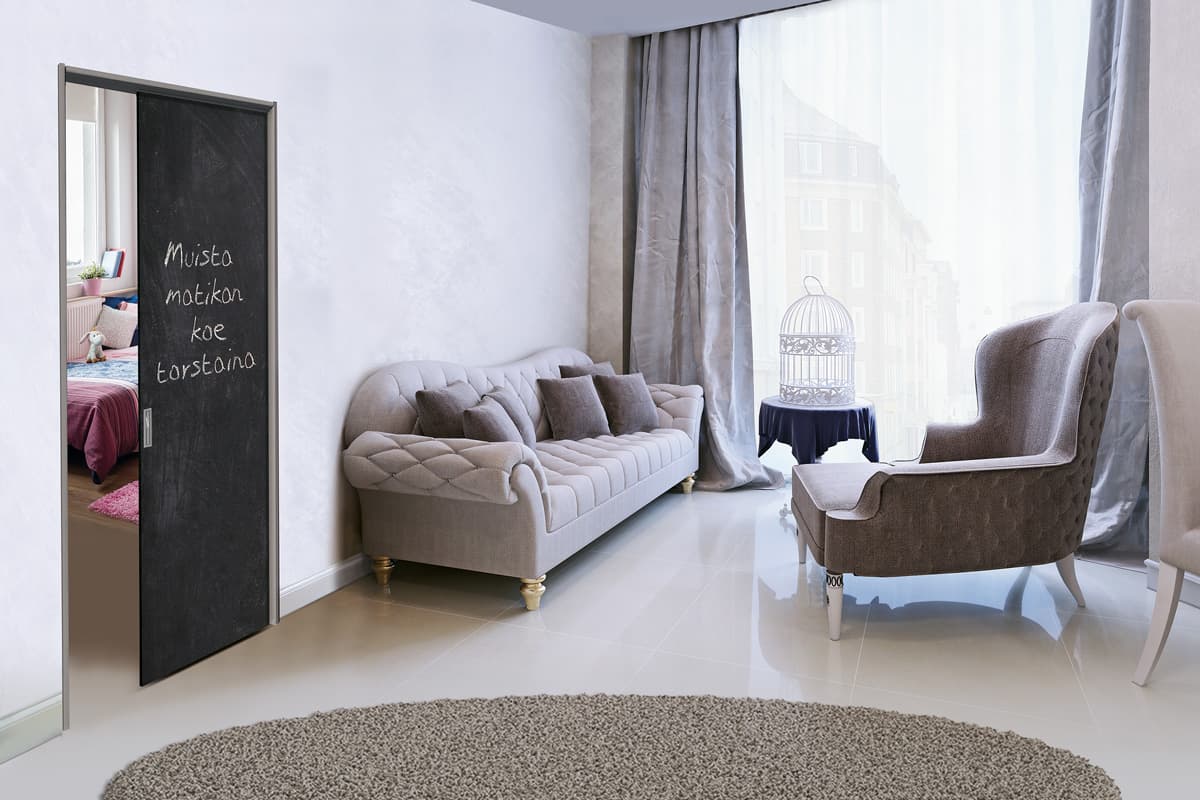 A suitable door for childrens room
In childens rooms it is good to have a safe and treshold free door. Liune door slides in to the wall and has no hinges, so fingers are safe. Also the floor is flat and smooth. A good sound insulation is also a valuable feature, when there is a baby having a nap or a teenager playing music too loudly.
A home can be safe and stylish at the same time. Liune has a wide collection that offers a door in every style. A door can be "invisible" part of furnishing or it can be the center of the attention, for exaple painted with chalkboard paint. The Liune collectin range in colors is wide: for example our most popular model LD3 (Magic) is available in all colors in the color map. If you have a picture or photo to print on the door, that is also possible. Liune has also an unique Art collection made in collaboration with Johanna Oras.
How (well) does Liune insulate sound?
The sound insulation matters in families with children. Our door models have a good sound insulation. A door with hinges is traditionally made of material resembling honeycomb, and that does not insulate sound. Liune doors are made of solid and massive mdf-material, and it is reported that Liune insulates sounds up to 30% better than the "traditional" interior door.