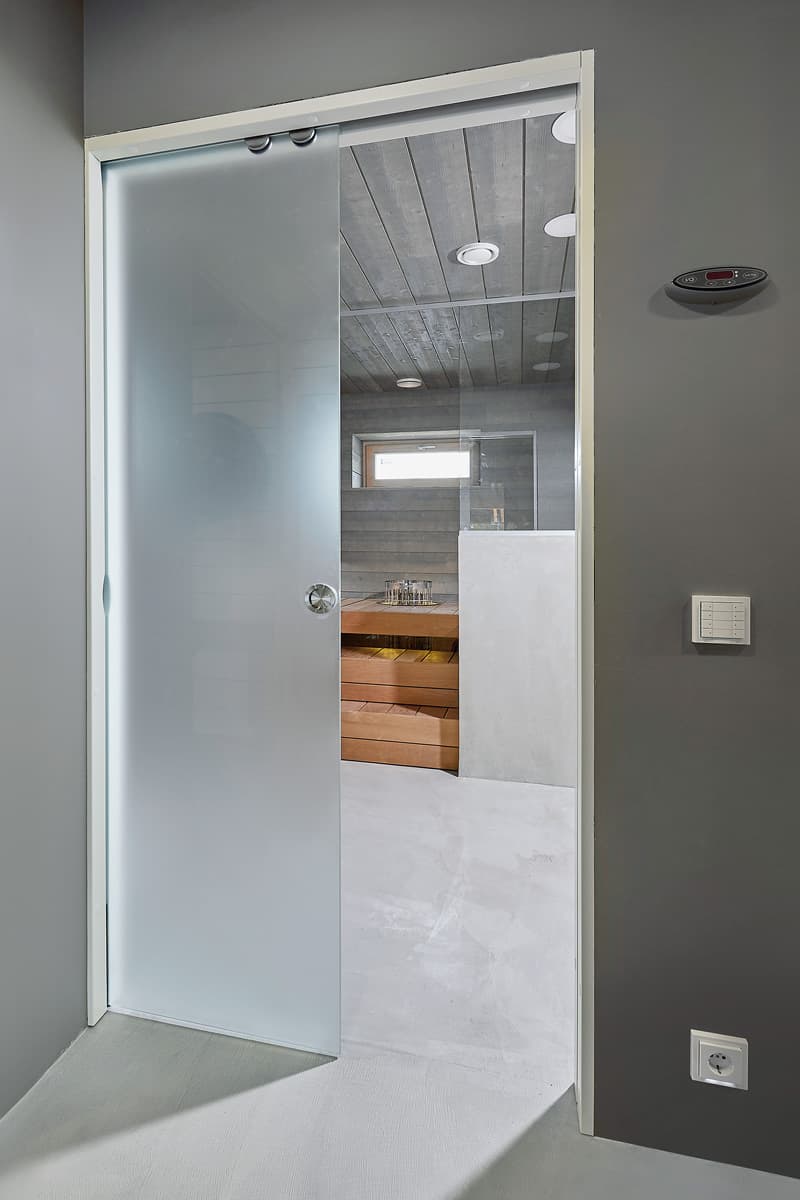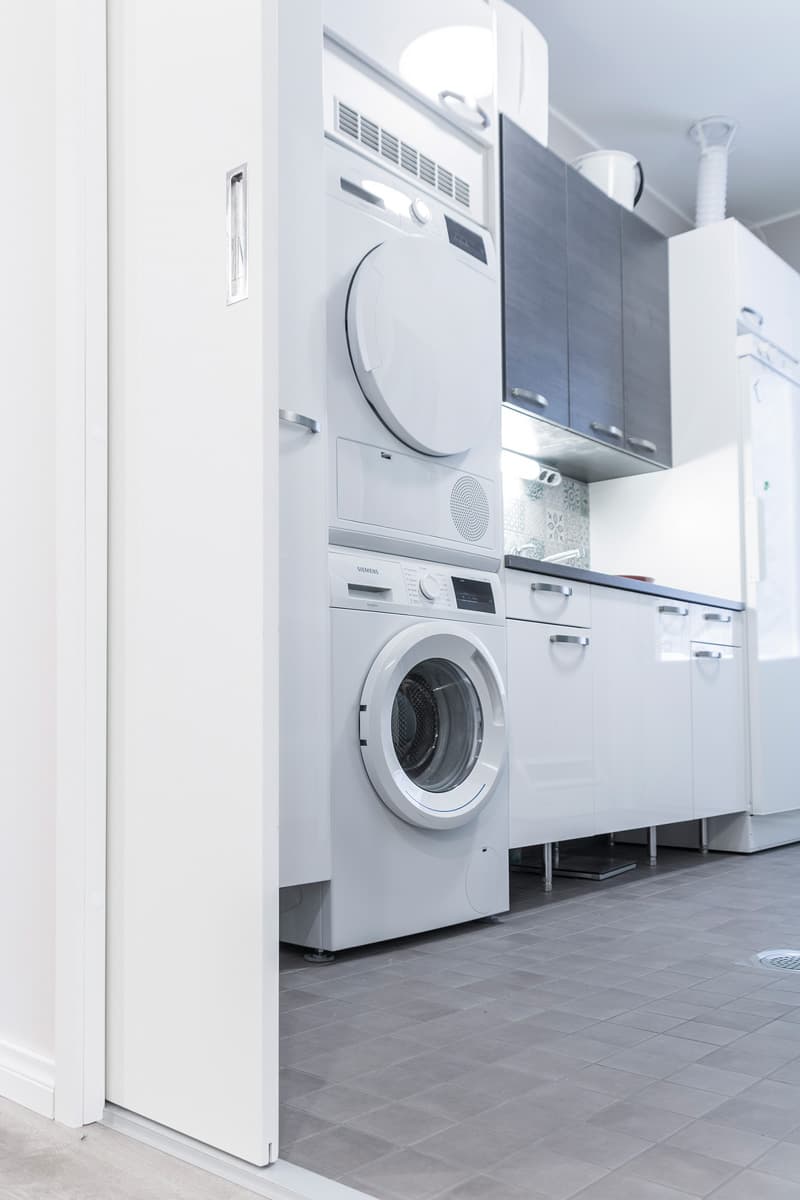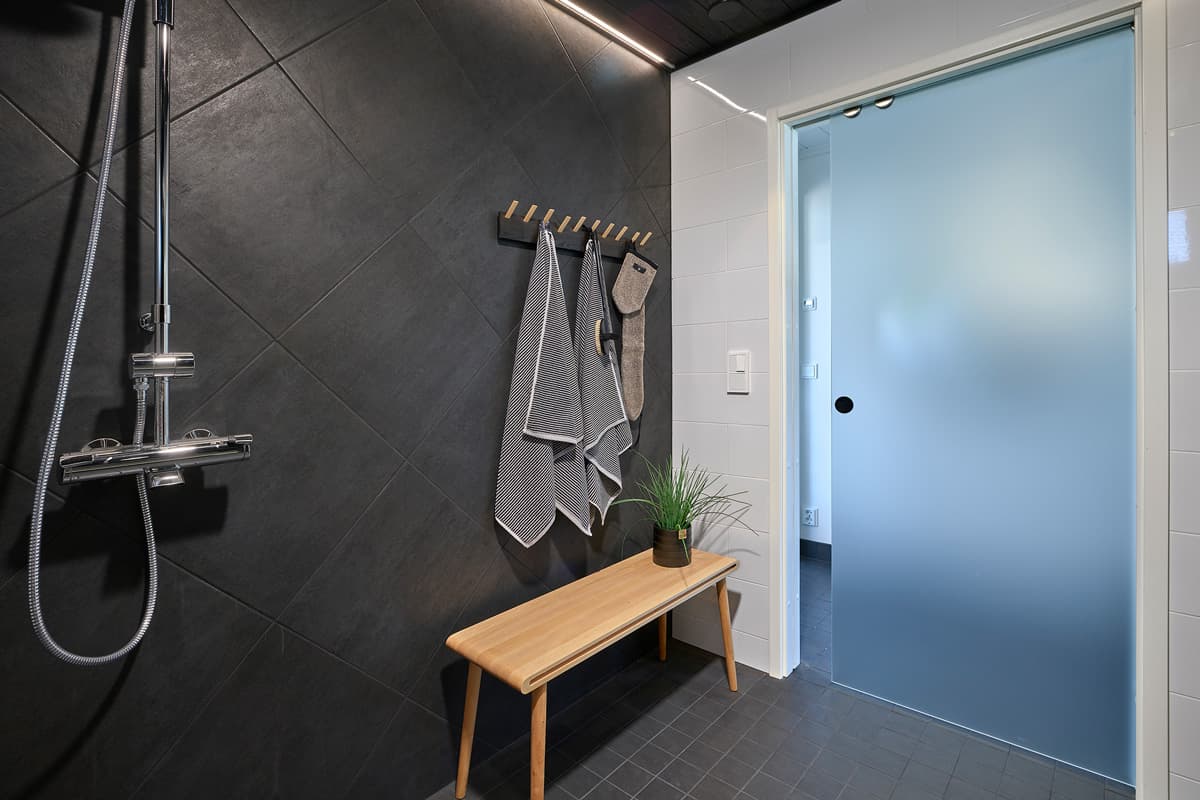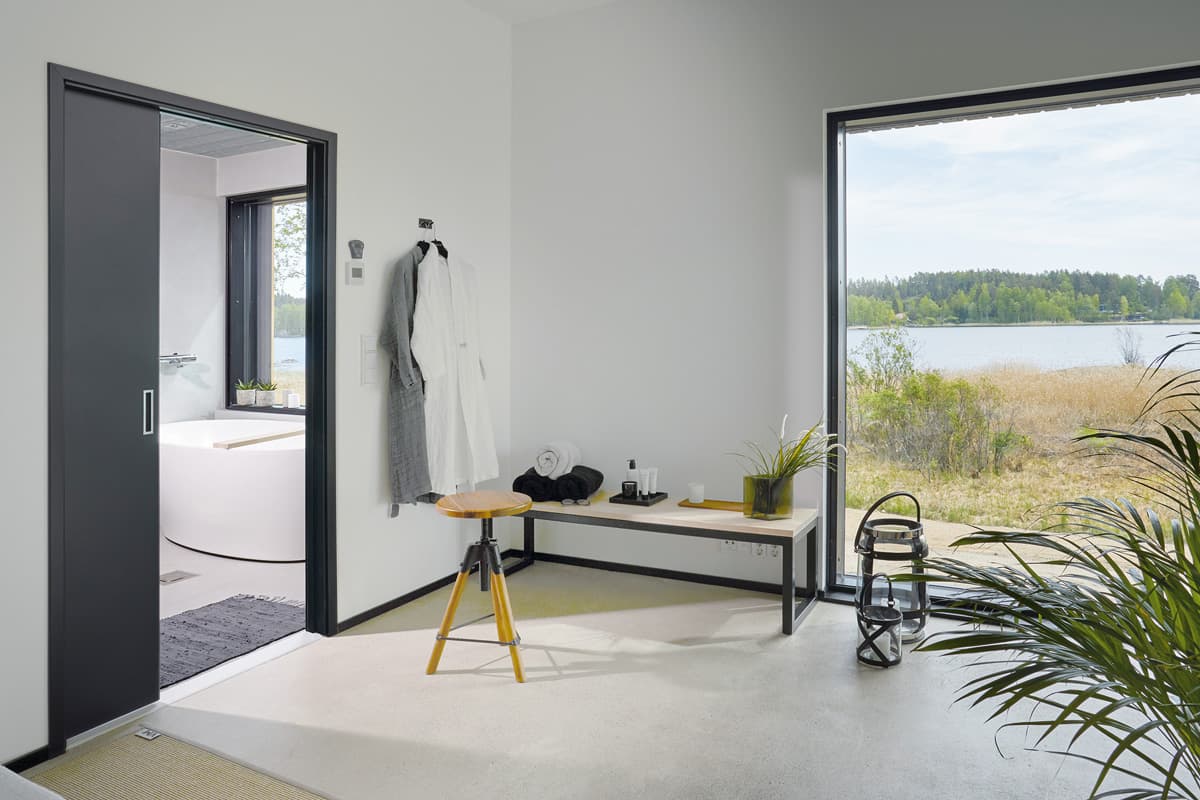 Rooms with indoor moisture
There are special solutions for the rooms with indoor moisture. One Liune spares the floor space 1-1,5 square meters when you dont have to save the space to the turning door with hinges. The same amount of square meters is saved in the partition walls: you can use all the wall area. As door that slides into the wall brings more space. Laundry room or shower are usually narrow and all the space is needed.
Special needs considered
There is a special Liune for rooms with indoor moisture: the air slots and the drainage system have been taken into consideration. The electricity and tubing installation is also possible in the door element. The support plates assembled on the door element ensure that you can install heavy objects on the wall.
A suitable Liune model for laundry room or toilet is LD5 Theme. That is a massive and solid mdf-door with moisture resistant surface treatment. If the door is exposed to water splashes, the best solution is Liune model LD 9 Time.
Liune door and element installation in bathroom